Welcome
The New Pioneer Bookshop and Online Store are now Open !
We have moved everything to 933 Main Street in downtown Grinnell. When you order your textbooks in our online store, you can choose In-Store Pick Up or Delivery to JRC. If you choose the JRC you will pick up your textbooks in room 204 until August 30 and the mailroom after that. Don't forget to add in those notebooks, lab books and supplies and we will deliver those too! The Pioneer Bookshop will continue deliveries to the mailroom through out the year for your convenience. You should really visit us at 933 Main Street too. There will be give-aways!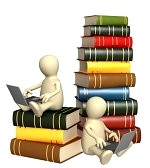 We may have moved but you can get Free Delivery to Campus when you order your textbooks in our online store
You can RESERVE your textbooks ahead of time. Click on "Textbooks Buy/Rent/Reserve" on the border above to go to the ordering site. Choose "In Store Pick Up" Or "Delivery to JRC" for your shipping preference. We will package up your books and either keep them for you to pick up here or send them to room 204 in the JRC. Easy! We will be open 8:30am to 6pm Monday - Friday, Thursday until 7pm and Saturday 9am - 5pm. There will be special hours for the room in JRC.

"LIKE" Grinnell College Bookstore on Facebook.

'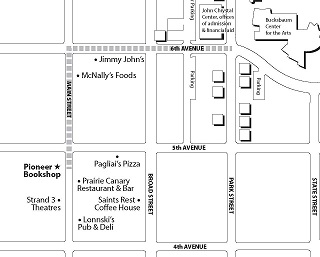 The map to the new Pioneer Bookshop at 933 Main Street.