Welcome to the Pioneer Bookshop Online Store
As soon as you turn your calendar to August, it will be time to get serious about buying your textbooks. The Pioneer Bookshop staff has been working with your professors so that we have everything you need for success in the classroom. We have the exact textbook edition your professor is using in class so that it is easy for you to follow your syllabus. We work all summer to find used books and you have the option to rent textbooks too. Come see us when you get to Grinnell. We have missed you!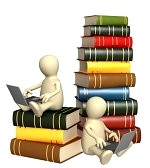 Order your textbooks in our online store. There are a lot of used books in stock!
Click on "Textbooks Buy/Rent" on the border above to go to the ordering site. Choose "In Store Pick Up" Or "Delivery to Mailroom" for your shipping preference. We will package your books and either keep them for you to pick up here or send them to the mailroom in the JRC. Easy! We will be open on Saturday 9am -5pm and Sunday 11am - 5pm during NSO. The mailroom will be open on Sunday from 5:30 to 7:30pm so you can pick up your orders.

"LIKE" Pioneer Bookshop on Facebook.

'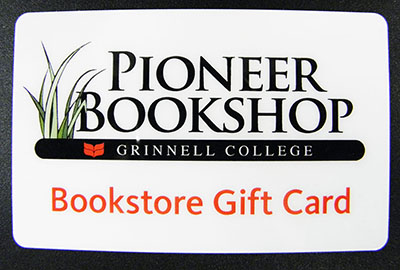 Gift Cards Are Always the Right Size.
Pioneer Bookshop Gift Cards can be used online or within the store and make the perfect gift. No worries about what size or if you will duplicate what they already have. We have a selection of denominations available for sale in our online store. If you need a different amount, call us at 641-269-3424. We can make them for any amount.