Welcome
Grinnell College Bookstore
- Online is your source for official Grinnell College apparel and gifts as well as textbooks. Shop at your convenience - day or night. We add new merchandise to the site often so check back regularly to see what's new. Not all our items are shown in the web store. If you can't find the style you want, call us at 641-269-3424 or email:
bookstore@grinnell.edu
with questions or suggestions. Thank you for shopping at the Grinnell College Bookstore - Online.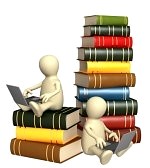 One Stop Shopping for the Best Textbook Prices. CLICK HERE!
Use our comparison pricing module to find your textbooks online. The Grinnell College Bookstore prices for new, used and rental textbooks are here along with other online marketplaces. You can fill multiple carts from multiple stores on this one site. We know you need to find the cheapest price, but consider this before deciding where to spend your money. Your Grinnell College Bookstore guarantees the correct textbook. We work directly with your professors to know what they require and can act quickly if there are changes. It is easy to return textbooks when you change a class. No shipping back and forth. Your Bookstore is on campus and supports ten student jobs. We are part of your community. So, the cheapest price might not be the best value. It is up to you to decide. We will be here for you either way.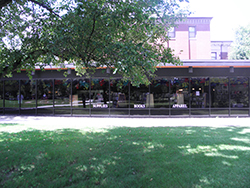 Welcome New Students!
We are Your College Bookstore, On Campus, People you Know.
We have all your textbooks in stock. We also have the supporting materials you need for your classes, such as lab books and art supplies. Stop in between classes for a quick break. We have cold beverages and snacks. Get your Grinnell College water bottles and shirts here too. Sometimes we do fun things on a whim, so stop by often. We are planning to have a game table in September where you can try out some mind bending, but fun, games that take only a few minutes to learn and play. Free your mind from the daily grind for a few minutes of creative play! We'll be here 8:30am to 5pm Monday - Friday and Saturday 10am - 2pm.
"LIKE" Grinnell College Bookstore on Facebook.